Welcome All,
We extend a warm welcome to all members of our parish family as well as newcomers.
Whether you're visiting us, looking for a new parish home, are returning to the practice of your Catholic faith or are interested in finding out more about the Catholic Church, we're happy to have you here!
This website was designed to help you embrace your faith by keeping you informed on what's happening at the Parish. Click around to learn more about us, give online, see the current bulletin, and much more.
Use the icons below to navigate to our social media channels or to download our app on the app store or google play.
Dear Parishioners,
Lent is a time of invitation of Jesus for our transformation and conversion. A favorite expression among followers of St. Ignatius is that we are "sinners yet loved." Perhaps this brings us hope to continue to live in a world where war and poverty, violence to persons as well as to environment have become daily occurrences. We continue to do the things we want. How many abortions happen each day? How many lives are lost due to some environmental destructions? How many children die of malnutrition and starvation? Have we ever looked at ourselves to see how we have been part of these structural sins? We all know that God is not judging us but loving us each day. When we receive communion and practice the sacraments, we are transforming ourselves to the real presence of Christ.  Lent reminds us of our loving, compassionate and merciful God and Father. Let us approach God in gladness and offer him our thanksgiving for his continuing love and mercy.
May God bless us and protect us always.
Rev. Jorge E. Castro
Dear Parishioners,
I hope that you and your family are getting through these uncertain times safely with good health. I thank you for supporting your Parish through Weekly Contribution. Your financial support participation makes it possible for us to continue to do the many good things that are happening here at St. Junipero Serra Parish. We rely on these needed funds to pay our weekly expenses, especially during these unprecedented times. Our Parish Goal for the Weekly Collection is $13,000.00. Prior year's average was $16,000.00. I know you will do your best in support to reach our Weekly Goal. Your generosity is deeply appreciated. Once again,    I am truly grateful for all who have remained faithful with their financial assistance during this time of uncertainty.
May God bless you always!
Fr. Castro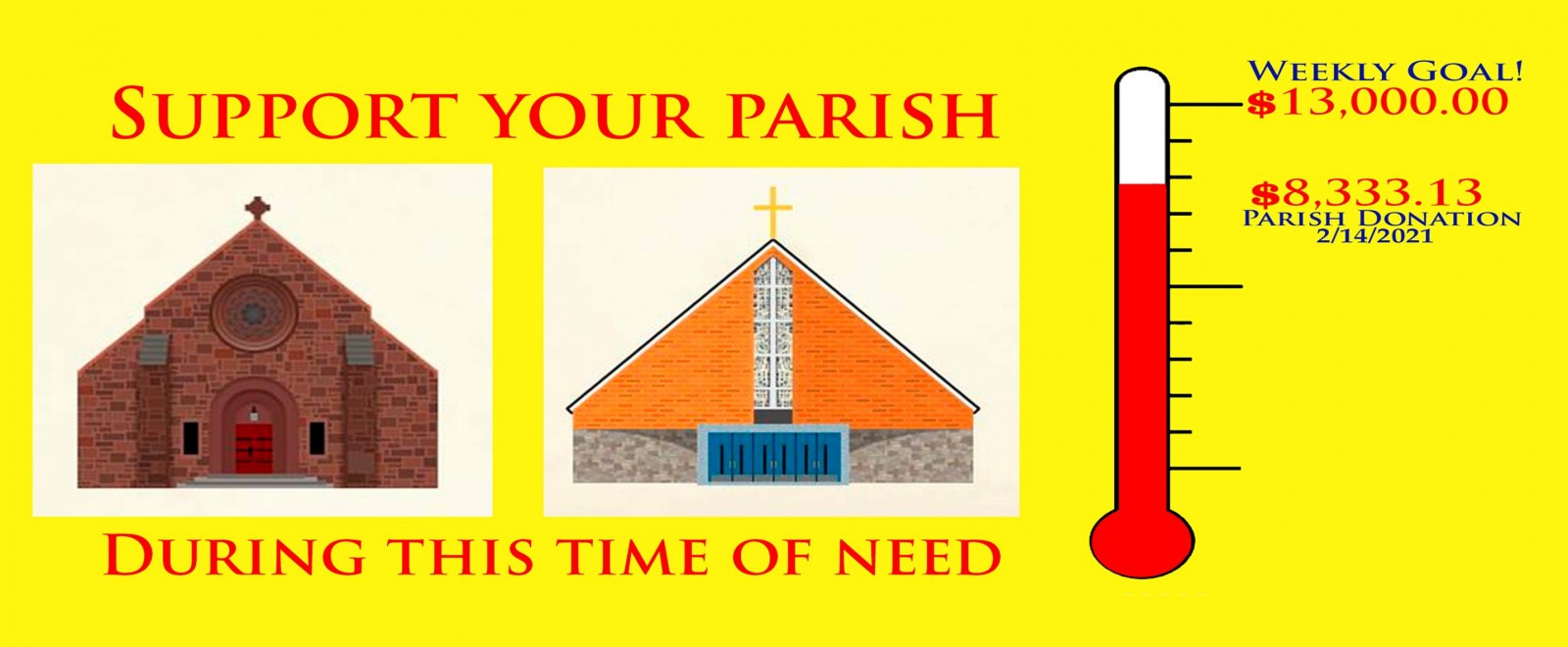 Further Extension of the Dispensation from the Obligation of Sunday Mass
With the continuation of limitations on Mass attendance and our responsibility to ensure the health and safety of our Catholic people, the Archbishop is extending the dispensation from the obligation to attend Mass on Sundays and Holy Days up to and including Sunday, May 23rd, which is Pentecost Sunday.
Announcement regarding weekday & weekend masses and confessions
We're happy to announce that our churches are now opened on weekdays and weekends with the following mass and confession schedule 
St. Margaret Mary: Mass Mondays, Tuesdays & Thursdays at 8am, Saturdays at 4pm, and Sundays at 11am.
Confessions: Mondays, after the 8am Daily Mass and Confessions and Holy Hour:   Mondays at 6-7pm
St. Francis of Assisi: Mass on Wednesdays at 8am, and Sundays at 9am.
Due to state sanitizing requirements and time constraints, there will be no 7:30 am Mass at St. Francis of Assisi until further notice. There will be a limit of 100 socially distanced parishioners at St. Margaret Mary church and 66 socially distanced parishioners at St. Francis of Assisi church. The wearing of a mask is required.
Refer to the videos below for additional details and guidelines to follow if you are considering attending mass in person.
Opening Churches for Public Worship In the Archdiocese of Hartford
You can also click HERE for more information about returning from the Archdiocese of Hartford.
Parish Priorities 2019 through 2021
Establish an Integrated Ministry of Youth

Create a Children's and Youth Engaged Mass and Worship Experience

Augment our Liturgical Ministries: Ushers, Readers, Servers, Eucharistic Ministries

Create a Faith Formation Steering Advisory Committee

Develop and Implement a Communications Position on the Parish Staff