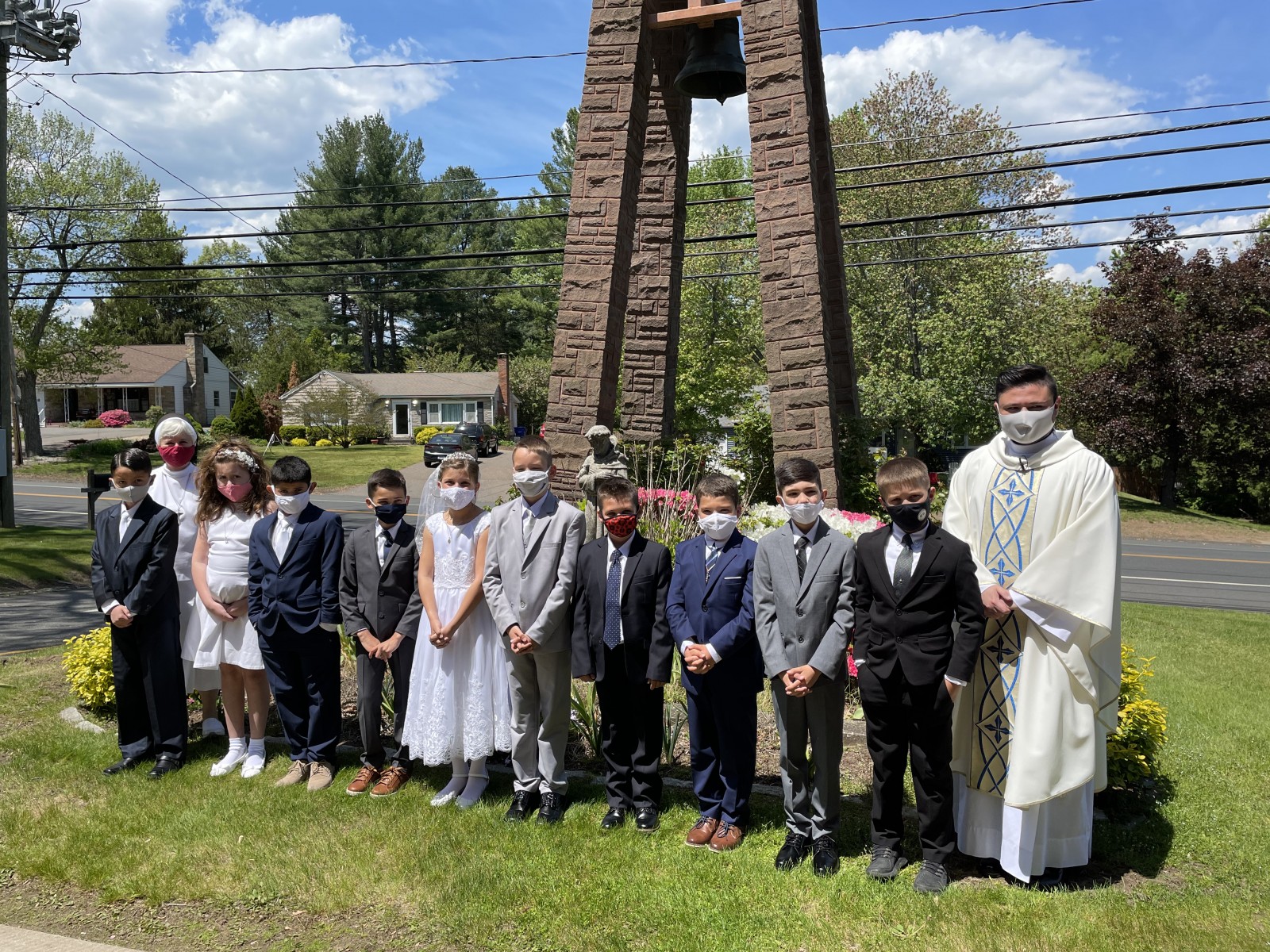 FIRST COMMUNION DATES For 2021-2022
1st Communion     Saturday, 4/23     noon      SMM Church
1st Communion     Saturday, 4/30     noon      SFA Church
1st Reconciliation for First Communicants
Wednesday,  4/6    6:30 pm SMM Church
Practices for 1st Communicants: Wednesday before Communion Mass at 6:00pm. Same church where the Mass will take place. So, Wednesday, 4/20 SMM and Wednesday 4/27 SFA
Attire and Additional Instructions
Students should look presentable.
Boys wear dress pants, shirt, tie, many wear suits.
Girls wear dresses, most are white, many wear veils, and some wear flowers in their hair and some wear gloves on their hands.
Be there at least 15 minutes early for a brief practice.
Families are asked not to take pictures during Mass.